Did you know that that essential oils have been around for centuries?! Essential oils have become quite popular because of the positive effects and impacts they have on one's health, mood, and general well-being, and not to mention, their wonderful aroma.
Essential oils are made up of plant extracts, making them natural and toxin free. The oils are typically extracted by the process of steaming or pressing various parts of the plant. The oil may be found in the flower, stem, bark, leaves, and fruit.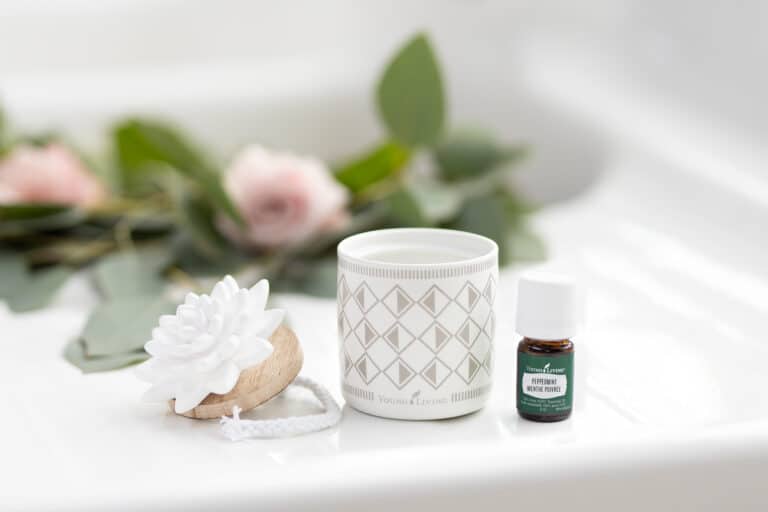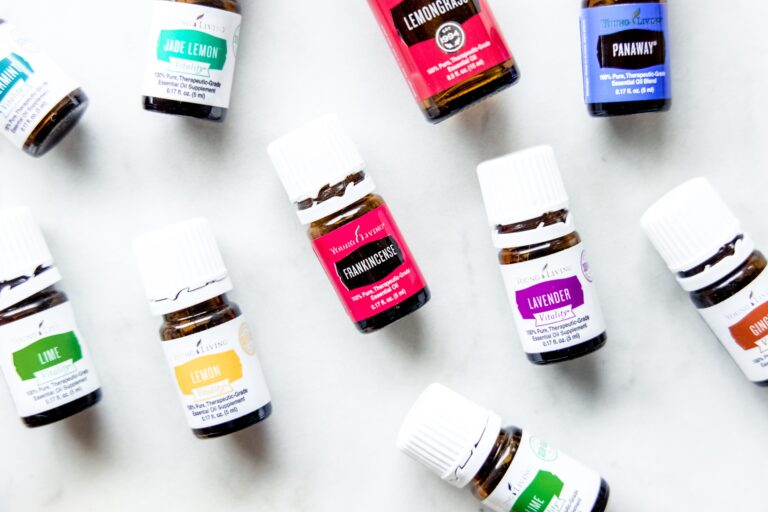 What Do Essential Oils Do?
Essential oils have been known to help and support the body in a number of different ways. These can include anxiety, mood, sleep, dry mouth, low appetite, head pressure, nausea and body aches.
Here are some of the popular oils you have probably heard of or even used:
Lavender oil: This is used to help relieve stress and anxiety, which also promotes a good night's sleep.
Lemon oil: Many people find the scent to be an automatic mood booster. Because of the citrusy scent, you will often find this in cleaning products too!
Peppermint oil: This oil is often used to help relieve tension in your head, increase focus, sharpen memory, and to cool down an overheated body.
Purity in the Essential Oil Market
As you learn more about the essential oils, it's important that you familiarize yourself with the quality of essential oils as the market can vary.  This is why you need to trust your source! This is just as important as knowing where your food comes from. Young Living Essential Oils go beyond pure with an exquisite seed to seal process unmatched by any other company, making them the best on the market. Our products are pure with no additives. Our team can help you find the right essential oil products just for you.  Call us at 833-Oil-Line (833-645-5463). We are here for you.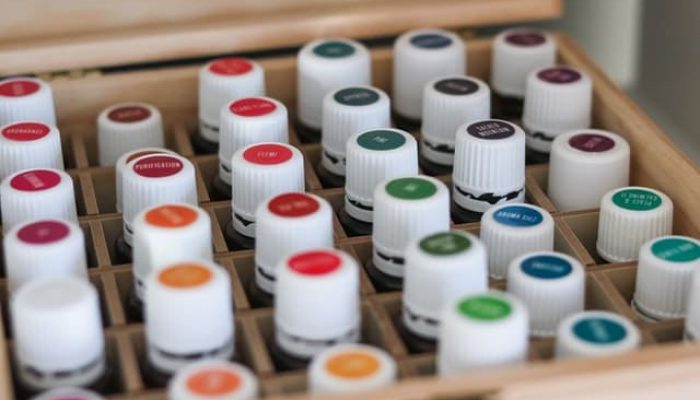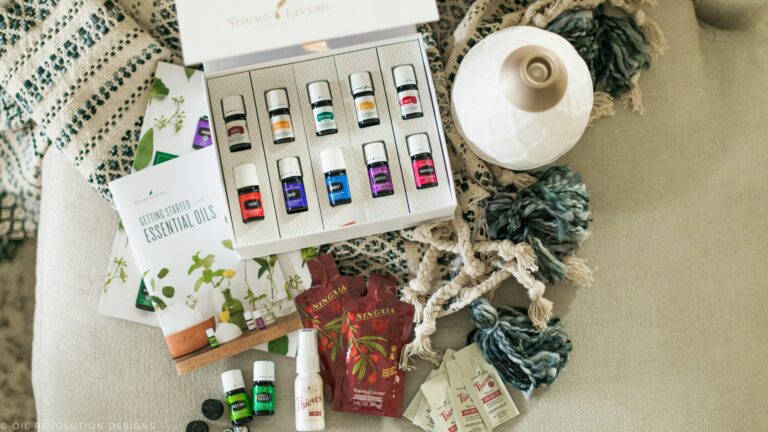 So, How Do I Use Essential Oils?
Smell it, apply it, or ingest it*!
Make sure to pay close attention to the label as it will direct you how to properly use the essential oil. Essential oils can be used aromatically, internally, or topically.
*Only Vitality Oils from Young Living Can be ingested. Please call us at 833-Oil-Line (833-645-5463) and we can help you.
How Can I Get Started?
Get a Kit!
Young Living offers an array of products but if you haven't used oils before, let's start you with Young Living's Premium Starter Kit!  By purchasing one of our Premium Starter Kits, you will become a wholesale member and join our awesome team! Another perk of becoming a wholesale member is that you get to place orders at wholesale pricing when you want with no minimum order, fees, or contract. How can you resist?!
Check out some of our popular kits below.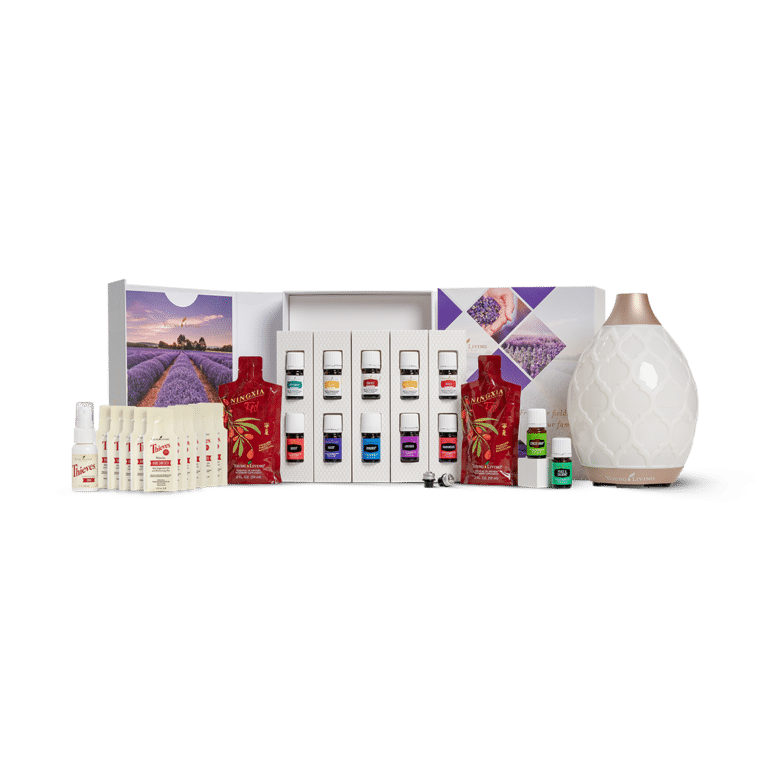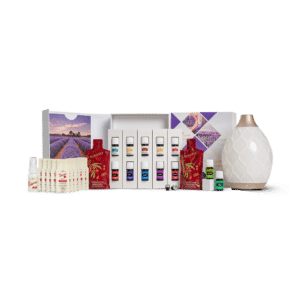 Are you ready to start using essential oils but confused on where to start? Don't worry; we've all been there! The Premium Essential Oil Starter Kit will start you with the basics. Here is your chance to see the power of essential oils.
Your Welcome Home Kit will include:
Desert Mist™ Diffuser
Frankincense, 5 ml Lavender, 5 ml
Lemon Vitality™, 5 ml
Peppermint Vitality™, 5 ml
Citrus Fresh™ Vitality, 5 ml
DiGize™ Vitality™, 5 ml
PanAway®, 5 ml
Peace & Calming®, 5 ml
Raven™, 5 ml
Stress Away™, 5 ml
Thieves® Vitality™, 5 ml
Valor®, 5 ml
and so much more!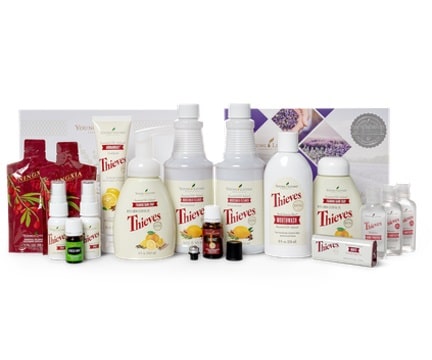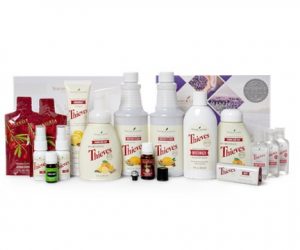 Thieves Premium Starter Kit
Ready to swap your everyday products for ones that are infused with oils and are toxin free? If you answered yes, this is the kit for you! Young Living offers a complete line of home and personal care products that are powerful and natural alternatives.
Your Thieves Premium Starter Kit will include:
Thieves® 15-ml
Thieves® AromaBright™ Toothpaste
Thieves® Fresh Essence Plus Mouthwash
2 Thieves® Household Cleaner
2 Thieves® Foaming Hand Soap
2 Thieves® Spray
3 Thieves® Waterless Hand Purifier
Stress Away™ 5-ml
AromaGlide™ Roller Fitment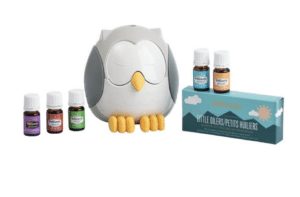 KidScents Little Oilers Premium Starter Kit
Give your family the best! Find everything you need to surround little ones with the rejuvenating yet comforting aromas of pure essential oils with our cutest diffuser yet, Feather the Owl. With two AromaGlide Roller Fitments, kids of any age can inhale the appealing aromas of KidScents® oils directly from the bottle or snap on a fitment for quick, mess-free application.
Your KidScents Little Oilers Premium Starter Kit includes:
Feather the Owl Diffuser
Kidscents® Geneyus™ 5 ml
Kidscents® Owie™ 5 ml
Kidscents® TummyGize™ 5 ml
Kidscents® SniffleEase™ 5 ml
Kidscents® SleeyIze™ 5 ml
Two AromaGlide Roller Fitments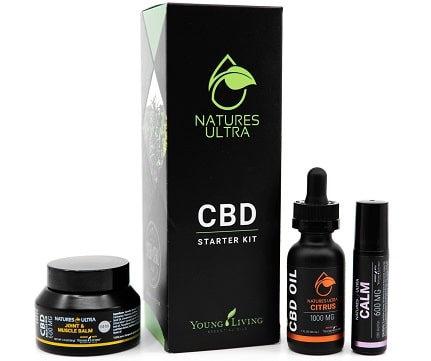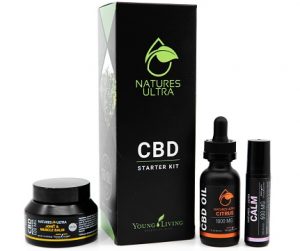 I'm sure you have heard about CBD and its' benefits! Like essential oils, CBD can help with anxiety, muscle pain, and more. Young Living offers two CBD strengths, so you can pick what best meets your needs. These products combine purse essential oils with 0.0% THC CBD.
Your CBD Premium Starter Kit will include:
Calm CBD Roll-On, 300 mg
Citrus CBD Oil, 500 mg
CBD Muscle Rub, 300 mg
Getting Started with CBD brochure